We all deserve to pamper ourselves and go beyond our comfort zone without scrimping on luxury. That's why you should consider heading to Thailand for a taste of the fabulous life, being served hand and foot with all the amazing amenities the country offers! In fact, there are numerous luxury resorts in Thailand you can visit, all having unique activities and offerings.
But why Thailand and where should you plan to check-in? Read on as I show you the wonders of Thailand and their luxury resorts!
What Is Special About Luxury Resorts In Thailand?
Why go to Thailand for luxury R&R in the first place, compared to other countries?
"Thailand is well known for its amazing culture and delicious cuisine!"
Beyond its luxury resorts, let's look at Thailand, which is a first-class destination in its own right. They have numerous attractions that appeal to luxury travelers, from the cosmopolitan capital city down to the fantastic five-star hotels that serve only the best food and views.
Here are just a few reasons why you need to head to Thailand for the luxury resort getaway:
1. The Excellent Service
Thai locals are one of the friendliest and hospitable people you would encounter. They treat everyone with respect and charm, not faking their warmth and welcome.
You can expect excellent customer service when in luxury resorts, ensuring that you feel comfortable and well-cared for. Plus, they undergo training to ensure that they provide high-quality services without issues. Whether you want a massage, delicious Pad Thai by the pool, or have other special requests, they will give it to you with a smile!
2. Value For Money
Compared to other Western countries, Thailand has a lower cost of living. Their luxury resorts may still be on the higher price range, but still not as pricey compared to other areas. Even then, you still get the same service and amazing views, all the while exploring a whole new environment!
Plus, comparing it to staying in your local luxury resort, you have a once-in-a-lifetime experience you can never feel! There are more memories, stories, and heck, brag about your break from the daily grind, and talk about the luxury service you receive in a whole new country.
3. Beautiful Environment
Luxury beachfront villas by Koh Samui? Lush greeneries and mountain views while sipping on champagne? Starry night skies with the love of your life?
You can get that and more when in Thailand! Relax by the pool or beach as you take in the breathtaking surroundings and receive only the best services without lifting a finger.
4. Feel Pampered
We'll be tackling more about the activities you can enjoy in Thailand luxury resorts, but this is also one of the main benefits of it! What makes the country's resorts unique is the level of pampering and service you receive.
"Luxury resorts are one of the best ways you can rejuvenate and feel millionaire treatment."
There are special amenities and offerings Thailand has to offer, from delicious dishes made from fresh ingredients, down to private villas with rejuvenating massages!
Another huge plus is that you will get luxury transport services, an add-on that you must acquire! You can start the luxury treatment the moment you're picked up from the airport until when you're about to leave for home.
Luxury Resorts Activities In Thailand
What are the things you can do when in a Thailand luxury resort? These are just some of the excellent services and activities:
1. Eat Your Heart Out!
One of the main reasons why we explore new countries is to try new dishes! Thai food is delicious and diverse, and luxury resorts will give you a taste of their country's best. Not only are you served delicious dishes, but the food made with the finest ingredients.
In Thailand luxury resorts, you receive 3-course meals paired with the perfect wine or any drink of your choice. Plus, they will cater to your every want and need, whether you're on a vegan diet, prefer certain meats, have a dish you crave for, there is no limit to what you can ask for!
2. Enjoy Their Amenities
Luxury resorts have everything, and we mean everything!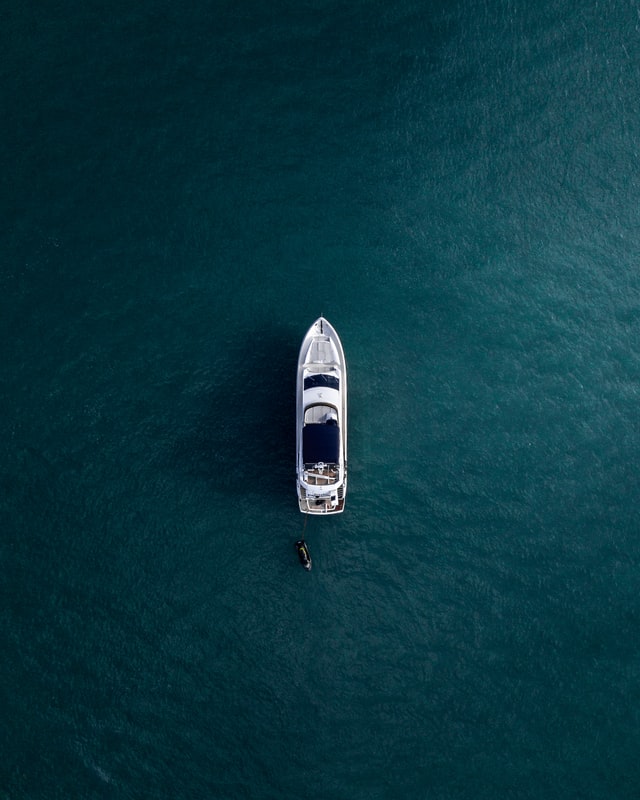 Sip champagne by the pool? You got it.
Visit the gym for a sweat session? They have state-of-the-art equipment.
Dine-in one of their amazing restaurants? You can ask for a reservation.
From comfortable lounges to jacuzzis, you can find whatever you want and need for ultimate relaxation. Luxury resorts in Thailand focus on giving the best and making sure that you will be surrounded in nature to find your zen.
3. Receive Ultimate Spa Treatment
No vacation is complete without some rejuvenation from a spa! Luxury resorts in Thailand don't only have the best and professionally-trained masseurs, but the equipment and relaxing atmosphere to set your mind and body free.
You get the ultimate spa treatment, from mani-pedis to customized massages, or even sweat it out in the sauna and let everything go. Staff will be able to provide the complete amenities and services with Thai-inspired massages for your liking!
4. Ultimate Outdoor Activities
Planning to stay longer and want more adventure in your life? You have personal butlers and staff who can set up outdoor excursions and events for you in beautiful Thailand!
"Do anything you want when in a luxury resort, personal butlers will organize your Thailand excursions and adventures!"
Head out and go island hopping, scuba dive in their beaches, or even use their speedboats to which you wherever you want. Luxury resorts have kayaks, offer nature trails, and rock climbing sessions, and some have private yachts to set up a romantic dinner!
5. Learn From Their Classes
Luxury resorts have everything for relaxation AND learning! Here are some lessons that Thailand luxury resorts offer:
Yoga classes to find your mind-body balance
Cooking classes to learn how to whip up authentic Thai dishes
Learn the Thai language and culture
Fitness classes and private coaching for those who want to sweat out the carbs
Muay Thai lessons for children and adults
Some Thailand luxury resorts also have daycare facilities for children so the adults can focus on their vacation, too!
"Whether you're with your lover or entire family, luxury resorts are perfect for anyone no matter the age!"
Cool Luxury Resorts In Thailand
What can you expect from luxury resorts in Thailand? These are three recommendations so you know what you're getting into when in the country:
1. Four Seasons in Koh Samui
Do you want to get away from everything and experience ultimate relaxation and privacy, then you'll love the Four Seasons. This luxury resort is set on a white-sand beach and just 30 minutes away from the airport!
Four Seasons features a ton of luxury amenities, from three bars and restaurants to dine in, down to a wide range of outdoor activities you can do! When stepping out of your grand villa, you can venture out to do water or beach sports, take fitness classes, or indulge in a spa treatment on their secret beach.
Your villa comes with a personal attendant and a private pool so you have your privacy and service no matter what you want and need. Whether you want to be alone with their best glass of champagne, or meet local travelers for an excursion to explore Thailand, everything is prepared for you.
2. The Sarojin in Khao lak
The Sarojin is the absolute honeymoon destination for star-crossed lovers! You're surrounded by lush and tranquil gardens with fountains, lily ponds, as well as a stream meander to the Edge, which is their beachside bar and restaurant.
Enjoy champagne and breakfast buffets the entire they until 6 PM in their Ficus restaurant, which is built around their ancient Fiscus tree, right beside large ponds. Your room comes with a private pool and nearby is their large main pool AND spa section!
What makes them special is that you can take trips on their luxury speedboat or try your hand in the many activities they offer. If you're feeling romantic, you can set a private dining experience anywhere you want, even at the foot of their nearby waterfalls.
3. Six Senses in Ko Yao Noi
Six Senses is a 45-minute speedboat journey away, or you can even take a helicopter ride to get there! This hideaway is definitely worth the trip, with the beach setting leaving you speechless.
This all-villa resort is built in a jungle setting on a private island between Krabi and Phuket. No matter where you are in the resort, you can always immerse yourself in the breathtaking views of the limestone cliffs of Phang Nga Bay and the white sandy beach.
You've assured the freshest Thai food around, as they have their organic vegetable garden where they get all their produce.
Be waited hand and foot by your butler, who will organize whatever you want and need. Whether you want to explore the island on a bike, kayak, or relax by their gardens and infinity pools, you got it!
Wrapping It Up
If you're looking for the ultimate vacation with lush greeneries or by the white beach, Thailand is an awesome destination. And with the many luxury resorts around the country, you're ready to unwind and live life.
If you think Thailand's the one for you, check out any of their luxury resorts and book the vacation you deserve now!