There's always something for you in the Kingdom of Cambodia, especially when you are a wellness traveler. Whether you want the urban retreat with core fitness and culture, or to find your zen amid the beautiful forests and greens, you can get it from wellness retreats in Cambodia!
Where are the best spots to stay in, though? Look into why Cambodia is the perfect wellness retreat destination and how to prepare for your trip!
What Is Special About Wellness Retreats in Cambodia?
What is in Cambodia that makes it one of the optimum choices for wellness retreats? Here are just some of the reasons:
1. Beautiful Destination
Cambodia isn't called the Kingdom of Wonder without a reason! This is where Gods and Kings have built the world, giving any visitor a sense of amazement.
"Cambodia is known as the Kingdom of Wonder, filled with beautiful temples and greeneries."
As you enter your wellness retreat and immerse yourself in the temples and/or resort's surroundings, you feel spiritual energy in Cambodia. The awe-inspiring settings of the country can help you rejuvenate and heal your mind, body, and soul.
2. Delicious Food
In. Cambodia, you won't need to deprive yourself of their local delicacies when on a health and wellness retreat.
Khmer cuisine is known to be one of the most balanced diets, with minimal to no fast-food culture. Most of the food you are served is homemade, filled with only fresh and local ingredients. When you head on to Cambodia, you get to explore your tastebuds and see how healthy food won't only cleanse your body but encourage you to choose better dishes even when you get home.
3. Friendly Locals
You can't feel clean and heal when you're surrounded by toxic people! That's why Cambodia is a great destination, as locals from most Southeast Asia countries are warm and friendly. Cambodians, in particular, are lovely with a smile on their faces and respect towards anyone they meet.
All wellness retreats have such hospitable locals that give you superb and professional services. You'll feel welcome and at ease as you begin your retreat to finding yourself again.
4. Awesome Culture
Cambodia is a predominantly Buddhist country, with up to 90% of the population being a Theravada Buddhist. They focus on practicing mindfulness, which is why most wellness retreats in Cambodia integrate their culture and tradition into their programs.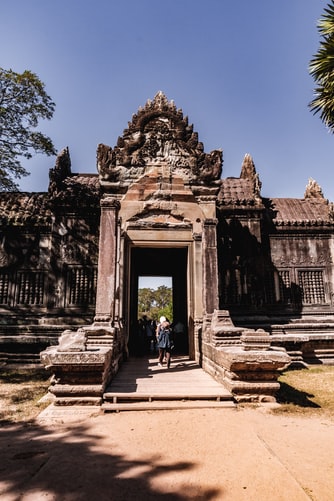 You get to explore the spiritual essence of Cambodia, bringing an entirely new dimension to your typical experience and beliefs. Plus, because locals are usually at peace and laidback, you can appreciate and practice their value of slowing things down and connecting with yourself and those surrounding you.
It's why Cambodia is a fun and peaceful retreat from the typical busy lifestyle of yours.
5. Many Options to Choose From
As mentioned, there are dozens of wellness centers and resorts in Cambodia, which is now the emerging and newer wellness destination in Asia.
There are many areas, activities, and health programs that can help you reach any end goal of yours. You get to start your journey to balance and rejuvenate your mind and body while learning how to live even healthier today and once you're back home.
Wellness Activities in Cambodia
What are the different wellness activities you can expect to do when in a retreat? Check out these interesting offerings:
1. Personalized Wellness and Detox Programs
Wellness retreats in Cambodia leave you feeling revitalized because they create customized programs for YOUR needs and what seems best for you. Various programs are tweaked to your capabilities and individual end goal.
Do you want a relaxing getaway? There are spa treatments filled with massages, yoga retreats focusing on meditation, or cleansing programs for weight loss and beauty enhancements.
Whatever your goal is, they can give you what you want and need!
2. Yoga and Meditation
Wellness retreats would usually have daily yoga and meditation exercises. They focus on this to help you reach an optimum balance of your mind, body, and soul. Meditation helps with mindfulness and focus, while yoga can help with your balance and flexibility.
"Learn more about how to feel one with your mind, body, and spirits with yoga and meditation."
Other wellness retreats also offer traditional Chinese medicine and other holistic treatments for specific ailments and recovery!
3. Healthier Diet Programs and Cleanses
Wellness retreats offer customized diets that cater to your body needs and end goals.
You can find an all-green juice cleanse to detox your stomach and improve overall gut health, follow an all-organic and vegan diet, the choice is yours! Professional nutritionists would cater to your diet, allergies, and other preferred food options.
All of their diet programs are meant to help match your rejuvenating activities. After all, you are what you eat and if you want to be cleaner, you have to eat healthier.
4. Health Education
You won't only apply your lessons in the resort, but even once you get home! Most wellness retreats in Cambodia teach you the ways of detoxing and cleansing, from the importance of what you eat, down to the exercises and meditation techniques you should do to ground yourself. Professionals will help you learn more about the program you're following, such as how to make certain dishes, the yoga poses to follow, and why they are important.
That way, you can have an easier time rejuvenating your mind and body even after your life-changing trip. You can adjust your diet and exercise to include healthier choices, so it prevents you from being as burned out as before.
How to Prepare For Your Short Visit to Cambodia
When traveling to your wellness retreat in Cambodia, you will require a visa, even for a short trip.
Nationals from Canada, the USA, Australia, Britain, and other European countries require a tourist or business visa to stay in the country for 30 days. You can obtain a tourist visa in advance by applying online for $36, or upon arrival in Cambodia for $30.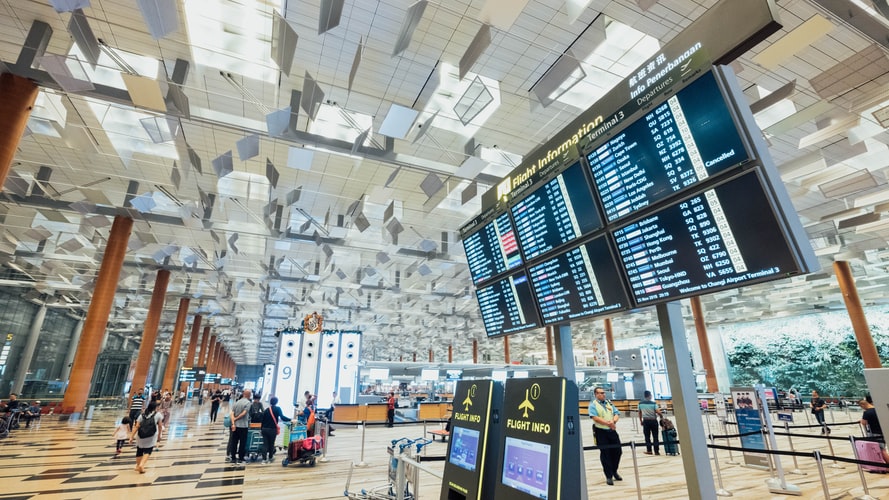 When obtaining a visa upon arrival, make sure to bring two passport photos with you. But when applying online, it's recommended to do so two weeks before departure. You will need a valid passport when applying for a visa and for traveling to Cambodia.
Once you have your crucial travel documents prepare, it's time to book your flight and ready your funds for the wellness retreat and overseas trip. I recommend that you pay for your booking online rather than bring too much physical cash with you. Only bring enough for any necessary expenses, souvenirs, and in case of emergencies.
"It's better to apply for an e-visa online to lessen the hassle of waiting at the airport!"
Next up, pack your bags and prepare for the heat, depending on when you're heading to the country. Be sure that you're updated with your vaccinations and have all the personal medication you need to stay healthy.
Let people know where you'll be headed and the countdown until your trip comes!
Awesome Wellness Retreats In Cambodia
Where do you plan on taking your wellness retreat when in Cambodia? These are some wellness centers and resorts, ranging from luxury areas to little, beautiful nooks:
1. Navutu Dreams Resort and Wellness Retreat, Siem Reap
Located in Angkor Wat, Siem Reap is THE hub of spirituality. You can find many temples that hold yoga and meditation temples and its surrounding jungles, which is why it's called Temple Town!
Navutu Dreams Resort and Wellness Retreat offer a variety of classes and programs that help their guests reach their perfect balance of mind, body, and soul. From meditation sessions, toga retreats, detoxes, and even holistic treatments, you get all of what you need in the best surroundings.
2. Vagabond Temple Yoga and Meditation Retreat, Kep
Vagabond Temple offers short-term retreats and longer-term stays to reenergize your spirit and find your zen. The resort offers meditation and yoga retreats, with experts working with guests to create customized spiritual retreats based on their needs.
You'll be given timetables of dharma talks, yoga, and meditation sessions' swell as healing sessions, detox programs, and reiki courses if you'd like to avail them.
3. Samata Health and Wellness Studio, Phnom Penh
The main focus os Samata Health and Wellness Studio are to ensure that their guests' life balances are in check for years to come.
The resort is run by a massage therapist and physiotherapist, offering a wide variety of therapies and treatments from their well-trained staff. You can avail of their massages, acupuncture, physiotherapy, Reiki, as well as Pilates and yoga classes.
They also offer aromatherapy products that help in cleansing and rejuvenating your mind and soul. You get to learn more about the use and benefits of essential oils in your daily life, using it for long-term benefits and effects!
"There are amazing resorts with many like-minded individuals you can connect with and find balance together!"
Wrapping It Up
Cambodia has the spiritual soul, which draws travelers and locals to visit, rebalancing their chakra. There is an abundance of beauty in the country, as well as wellness retreats that make it easy to feel at east and cleanse your mind and body.
If you feel disconnected and want to get away, then check out Cambodia's wellness retreats and prepare for a memorable trip ahead! Wishing you well and great vibes from here on out.