Are you planning to go to Asia anytime soon? This is such a huge continent with so much to offer, from culture to food, natural beauty to nightlife! That's why it's best to prepare and learn about where you should visit and why.
So read on as I show you all about the main attractions of Asia!
Main Attractions in Asia for First-Time Travelers
When in Asia, what are the best attractions and perks of traveling? Here are five major reasons why:
1. Surrounded by Beauty
Whether you love the beach, want to trek mountains, discover the rainforests and waterfalls, or stay in the busy city, every country has its city made for your taste. There's never a boring day and you'll bask in all the scenic views, no matter where you are in Asia.
"Beaches, mountains, rainforests, waterfalls, cities… You've got it all in Asia!"
2. Lower Costs
Many countries in Asia, especially around the Philippines and India, are known for their lower cost of living. With accommodation going as low as $5 a day and food costing less than a $1, you won't have trouble staying on a budget!
3. Learn More About Culture
Asia is home to so much history and culture, with many historical attractions winning awards and listed as heritage sites. You can head on to each city and immerse yourself in their unique traditions, exploring and opening your eyes to how others live.
4. Delicious Food
You can never go wrong with Asian food, nor will you ever run out of options! From Vietnam's banh mi to the Philippines' Lechon, you have the mix of fresh dishes to indulgent meats that will have your mouth water every day.
5. Friendly Locals
Asia is home to some of the friendliest locals who are always ready to show you around! Don't be surprised if some of them invite you for a meal and give you a mini-tour of their city, beaming with pride!
Main Cities in Asia and Its Specialties
Head on to Asia's main cities! Here are the cities you should head to for the urban lifestyle and mix of cultural attractions:
1. Metro Manila, Philippines
Metro Manila is the national capital, the most urbanized city with millions living in high-rise condominiums or luxury villages. It's home to many interesting historical attractions and a booming nightlife, with bars and clubs ready for you!
"You will never get bored in Metro Manila, this city never sleeps!"
2. Bangkok, Thailand
Bangkok is a popular city for its friendly locals and expats. You're exposed to diversity with so many locals and foreigners following different cultures and traditions. It's great for those who love the city but want a wider perspective on culture.
3. Jaipur, India
Central India is perfect for those who love historical sites and temples, as it is home to numerous historical attractions and national parks. You get to observe hundreds of different animal species, appreciate the views of religious sites, and learn more about India.
4. Phnom Penh, Cambodia
Cambodia has the perfect balance of culture and vibrancy. It is filled with so many historical attractions and the city life with locals always welcoming you with tips and good food!
5. Hanoi, Vietnam
No matter where you are in Hanoi, you will be surrounded by beauty, whether it's with friendly locals, French-colonial architecture, or delicious food. Enjoy the touch of different Vietnamese cultures and traditions with every step you take!
Main Regions and Islands of Asia
Asia is a huge continent, with its countries divided into respective regions because of its size! Here are the main regions and islands in each Asian country:
1. Central Thailand
Central Thailand is home the Bangkok, where you can get a taste of history and culture. This is where you can visit the royal temples and museums, all the while heading to luxury shopping centers and living the fabulous life in their capital.
"Whether it's luxury treatment or history you're after, you get it all in Central Thailand."
2. Central India
Central India is perfect for those who love historical sites and temples, as it is home to numerous historical attractions and national parks. You get to observe hundreds of different animal species, appreciate the views of religious sites, and learn more about India.
3. Luzon, Philippines
Luzon is the Philippines; largest island and home to the country's capital city, Metro Manila. You will be able to find a mix of bustling city life and serene beachside. It's perfect for the city dweller!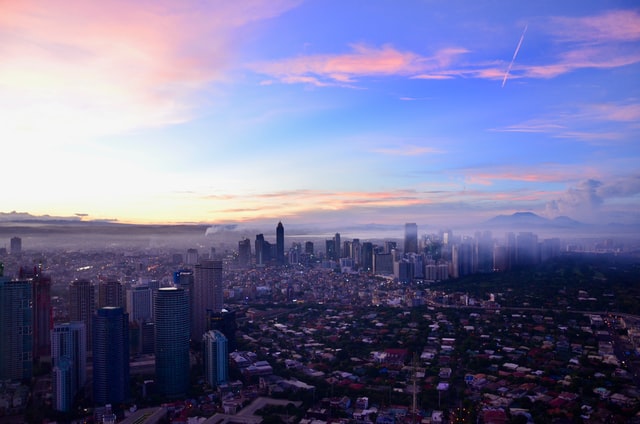 4. Cardamom and Elephant Mountains, Cambodia
This region is ideal for the ultimate mountain hinder or beachgoer, as it's filled with mountain ranges and gulf coast beaches! You'll love going around and experiencing nature at its finest.
5. North Vietnam
This is the "epicenter" of Vietnam culture, the capital city filled with so many historical sites and urban life with locals following different traditions. There's never a dull moment in North Vietnam, whether you want history and peace, or parties and food trips!
Transportation and Accommodation Options in Asia
One of the huge perks of Asia is that they have hundreds and thousands of accommodation options! Besides this, they also have excellent public transportation systems, making it easier to roam around. What makes it better is that both transportation and accommodation is affordable compared to Western countries!
"Most things are cheaper when in Asia, making it the budget traveler's haven!"
With accommodation, Asia boasts of hundreds of five-star hotels and luxury resorts that have views of the city skyline, beaches, or rainforests. There are also more affordable options such as motels and hostels, suitable for those on a budget or backpackers up for an adventure.
If you want something more unique, countries like Vietnam and Cambodia offer unique accommodation experiences, such as hotels on the boat, floating rooms, treehouses, and camping opportunities!
As for transportation, it's similar across Asia. You're able to go around using the following modes of public transportation:
• Local airlines
• Trains
• Buses
• Jeepneys
• Taxicabs
• Boats
• Motorcycles
You can also rent your own car, though this can be a bit expensive!
Wrapping It Up
Asia boasts of some of the most popular and beautiful tourist destinations, making it a must-visit. Start with any of these countries and start exploring!