Feel like your mind's constantly stuck at work and life has become a routine filled with burnouts and stress? Then it's time to take a break! Actually, it's time to take more than just a break, but a wellness retreat to reconnect and rejuvenate your mind, body, and soul.
Asia is the best continent you can visit for your getaway, having some of the best activities and amazing surroundings for it. But what do wellness retreats in Asia consist of and why should you go all the way there for it?
Read on to find out why wellness retreats in Asia are worth the trip.
What Is Special About Wellness Retreats in Asia?
Why go to Asia for your wellness retreat instead of your nearby spa?
"The wellness retreat industry is gaining popularity and delves deeper than the usual mani-pedi."
Your nearby spa can relax you in a way, but it doesn't give you the long-lasting effects compared to a wellness retreat! With wellness retreats, you get spa treatments AND other therapies, activities, diet programs, and many more, all in private facilities with breathtaking views and surroundings.
Furthermore, Asia is home to unique cultures and traditions (they have practiced yoga and meditation for thousands of years!). It's no doubt that you can learn everything you need to know about rejuvenation through traditional alternative medicine in Asian countries.
In fact, wellness tourism in Asia is now booming, and it's more than just masseurs and famous spas. There are now resorts that focus on providing customized wellness retreats with various activities and programs made for specific needs and goals.
What About Hotels?
How about staying in hotels, isn't it just as relaxing? It isn't just about checking in a luxury hotel anymore, but programs that cleanse your mind, body, and spirit. Wellness today is now more holistic and offers a richer depth of experience, focusing on overall health and fitness.
Asia-Pacific, a continent filled with tradition, and healthier, more colorful cuisines, is taking on wellness tourism, sharing their cultures to touch everyone's lives. In wellness retreats, you now have a positive and long-term change, integrating the holistic views into everyday lives. That way, you can live healthier and come home a different person with a better outlook in life and work.
Cheaper and New Experience
Another advantage of wellness retreats in Asia is its affordable rates. They may not be dirt-cheap, but slightly cheaper compared to similar luxury wellness resorts in other continents and countries.
Plus, it gives you a whole new experience and many memories you can cherish and learn from, rather than go to the local spa and not gain much out of it. You have more perspective, meet like-minded people, and now have better input on how to live your life for a healthier mind and body.
Wellness Activities in Asia
What can you expect when you're on a wellness retreat in Asia? There are a ton of activities you can expect, though it varies on what program you follow and the end goal you want from it.
These are just some of the usual activities you'll be doing:
Yoga and Meditation
Asian traditions and healing philosophies influence all aspects of wellness industries. That's why you can expect to see more yoga, Ayurveda, and meditation exercises in your program.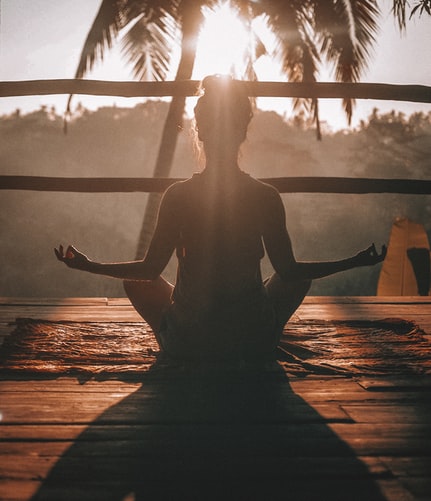 These activities can help strengthen your mind and body while helping you focus on the present. You will learn more about being mindful and at the moment with daily practices!
Eat Healthier
Wellness retreats encourage you to eat healthier as you perform rejuvenating exercises, so your body will look and feel great. There are many diet programs that focus on detoxification and cleansing all parts of your body, offering various benefits to improve your health and weight. Whether you want an all-juice to cleanse, a vegan diet, or ketogenic programs, wellness resorts have it for you!
"Eat deliciously while still living healthily with colorful and fresh dishes!"
Education Programs
You won't only get to live life as professional trainers serve you delicious food and help with your yoga techniques. They will also teach you how to perform these practices on your own so you can live well even after your trip!
Resorts have professionals teaching you about the food you should eat and how to cook it, as well as yoga poses and breathing techniques and what it gives you.
Spa Treatments
What's wellness without the rejuvenating spas and facials to remove the knots and stiffness? Wellness resorts offer a variety of spa treatments that range from facials to wraps, massages to mani-pedis. That way, you're ready to flex your body for another yoga session and release any tension once you're back to work.
How to Prepare For the Short Visit to Asia
When you're planning to go to Asia for your wellness retreat, there are a few things you have to prepare for.
For starters, the plane ticket and necessary travel documents. Some Asian countries do not require a visa, making it easier to travel. However, some Asian countries do, so you'll need to research the country you're going to for their travel requirements and any restrictions.
"Research is important to prevent any trouble in the airport and immigration!"
Either way, you will need a passport valid for at least six months, as well as a confirmed flight and itinerary. It's best to book your flight and wellness retreat ahead to score better discounts and lessen the risk of losing a seat or slot!
After taking care of your booking confirmations and tourist visa (if needed), the next thing to do is to pack. Since it's just a short trip, you will only need the minimum, such as:
• Comfortable clothes (activewear and clothes for hot weather works best)
• Personal medication and documents
• Your travel allowance
• Any gadgets (phone and camera to document the experience!)
You may need more items, depending on your preference and needs. This is just a quick checklist you can base your packing process on.
Afterward, update your loved ones on where you're going, providing necessary information and your contact details. The same goes for your work, so no one will worry about you while you take a much-needed vacation.
Now, all that's left to do is to wait for your trip to come!
Wellness Retreats In Asia
There are numerous wellness retreats in Asia, as they are now becoming more popular in the wellness tourism industry. Here are just some of the resorts you can visit, whether you want the beach vibe or countryside greens.
1. Ananda in the Himalayas in Uttarakhand, India
In Ananda, you are isolated from the hustle and bustle of the city life, far away from anything else but the lush greens and spectacular views of the river valleys. They are one of the best luxury wellness retreats in India, integrating traditional Indian yoga with international programs that cater to all their guests.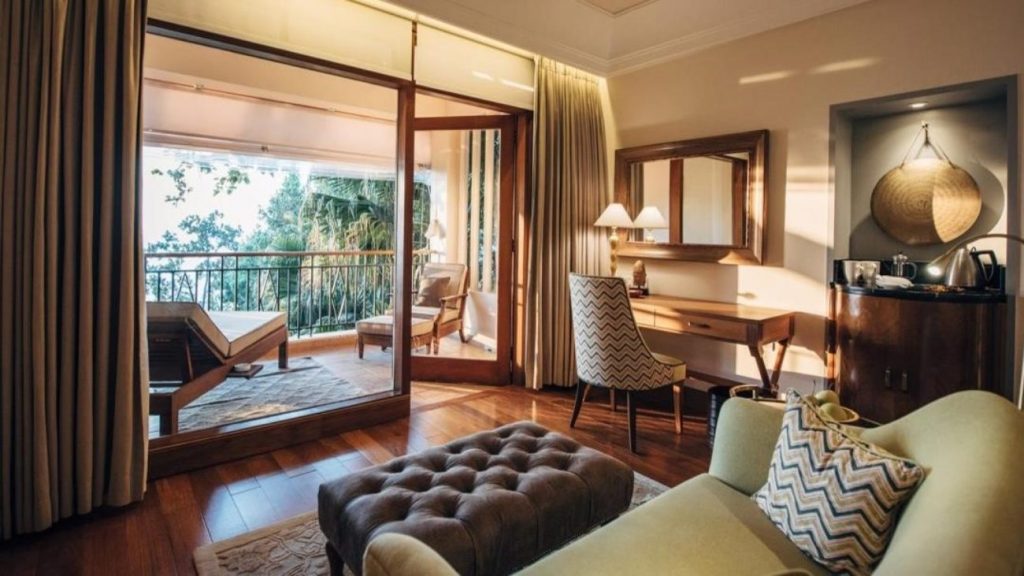 Their focus is to harmonize energy while restoring balance to your mind, body, and spirit. You'll find more than just yoga, but organic cuisine, spa treatments, and chakra balancing, as well as de-stressing and anti-aging treatments that treat ailments and other complaints.
2. The LifeCo in Phuket, Thailand
The LifeCo has various wellness retreat packages catered for any individual. If you want to heal and recover from an ailment, or feel burned out from stress, you can find the right program suited for your healing.
LifeCo has been in the business for 15 years, with the professionally-trained staff to perform relaxing spa treatments, host yoga sessions, and even whip you up healthy treats! You will be surrounded by lush fields with the view of the beaches and mountains, what more can you ask for?
3. Navutu Dreams Resort and Wellness Retreat in Siem Reap, Cambodia
Siem Reap is the home of many temples, perfect to find your spirituality and peace. It's why Navutu Dreams Resort and Wellness Retreat is an ideal destination when in Siem Reap, Cambodia!
The wellness resort offers different classes and programs designed to find the perfect balance from your body to soul. With life-changing holistic treatments, yoga and meditation retreats, detoxifying dishes, you'll be able to find yourself and let go of all stressors among the beautiful greens.
4. Almanity Hoi An Wellness Resort in Hoi An, Vietnam
If you want the ultimate yoga retreat, Almanity Wellness Resort in Vietnam will give you everything you want and need! With spacious and resort-style rooms and the beautiful green surroundings, your mind will be at ease as you walk around their Japanese garden and tropical pools.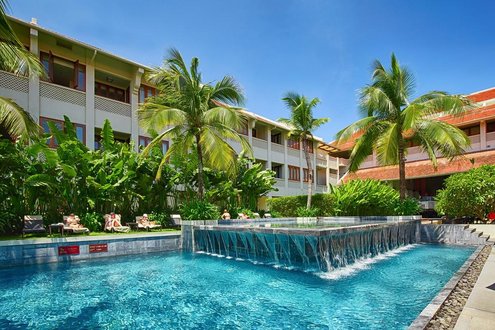 You get free classes and lessons to learn more about how to incorporate yoga into your lifestyle for the long-term. Furthermore, there are various spa treatments and healthy dishes to avail as you find your zen.
"Whether you're alone or with a partner or family, these wellness retreats are perfect for everyone!"
Wrapping It Up
The city life wears us down, which is why it's time to head on out of the hustle and bustle to restore ourselves. Save up for that wellness retreat in Asia and receive luxury treatment and effective treatments to cleanse, reconnect, and find your zen.
If you're ready for that trip, check out any of these wellness retreats and see which one suits you best now. Have a memorable trip!