Thailand is only slightly larger than California, sitting on Southeast Asia's Indochina peninsula. It isn't only known for their beautiful Buddhist temples and delicious cuisine, but their sandy-white beaches and crystal clear waters.
That's why it was named one of the best places to retire worldwide!
The country is home to thousands of expats around the world, relocating for a mix of adventure, new experiences, more culture, and a place to relax. Not to mention, it's fairly cheaper compared to other Western countries!
Before you get to that, you have to know what to expect if you do retire in Thailand. Learn about retirement villages, its pros, and cons, as well as some tips on how to go retire there.
Why Retire in Thailand?
Why is Thailand usually named one of the best countries to retire in? Here are just some of the amazing things the country has to offer:
Culture and Beautiful Attractions
Some of the world's most attractive beaches are in the south of Thailand. You can head on to seaside resorts in Pattaya or Koh Samui, or lounge by tranquil islands in Santa and Phi Phi. There will always be a beach made for you, whether you like to party it up or spend your days relaxing by the shore.
Besides its beaches, Thailand is home to limestone cliffs, rock formations, lush jungles, even mountains with secluded waterfalls! It makes more of an adventure for those who love nature and want to settle down in smaller, slow-paced villages.
You will also be able to be one with their colorful culture as you visit temples and historical attractions. They have picturesque sights that match its beaches and natural resources.
And if you prefer city life, Thailand also offers modern and urban areas in Bangkok! Many senior foreign travelers retire in the populous capital, enjoying the bustling life and atmosphere. Here, you find colorful markets, entertainment, efficient public transportation, modern malls, and more.
The country is also very supportive of aging, as there are aged care facilities viable for both locals and foreigners. There are at least a dozen residences that provide different levels of care, depending on what the retiree needs.
Popular Cuisine
We all know that Thailand has world-renowned cuisine, having unique and delicious dishes we can't find just anywhere. They offer a medley of food and your tastebuds will explode with interesting combinations you never thought would work together, like:
• Palm sugar and lime juice
• Chili paste mixed with coconut milk
• Sweet noodles that have a savory crunch
You can indulge in hot Tom Yum Goong, drool over Gaeng Daeng, or try authentic Pad Thai from the streets. Thai dishes use a wide array of natural ingredients, filled with fresh herbs, veggies, and different spices. Most of it is healthy (watch out for excess oils and MSG!), colorful, and your mouth and tummy will thank you!
Lower Cost of Living
By the standards of those living in the United States or other Western countries, it's cheap to live in Thailand. However, there are a few financial requirements you have to pass for your retirement visa, which I'll explain in the next sections.
Once you do retire and settle down though, you could get by with much less than expected. Think of it this way: The typical Thai can live on less than $1,000 a month! But depending on your lifestyle, you can spend a bit more and live well.
Based on InternationalLiving.com, you're able to live luxuriously on $5,000 monthly. This can cover a beautiful condo in the city capital, allowance for a lot of extra expenses, and even employ a housekeeper.
Here are some of the average expenses one would typically incur, according to Numbeo:
• Three-bedroom apartment in Bangkok: $1,200 monthly
• Basic utility bills (including the Internet): $100 monthly
• The average grocery bill for two people: $100 to $150 monthly
• 3-course meal for two people in a mid-range restaurant: $22
• Monthly transport pass: $38
• Gasoline: $1 per liter
So if you receive at least $1,400 a month from your retirement pension, you're able to live well on this on your own.
If you are thinking of healthcare, Thailand is also known for its world-class and affordable healthcare. Healthcare prices are up to 50% less than what one would pay in their home countries. For example, a visit to the clinic (with mediation) costs $14, while a complete checkup would cost only $33.
For insurance, seniors can sigh in relief as the cost is both inexpensive and comprehensive. Insurances average $1,075 yearly and has a $2,500,000 coverage!
A Fairly Safe Country
Thailand is a fairly safe country with fewer physical attacks and counts of theft compared to other developing countries. But of course, you should still practice common-sense precautions as you travel and live in Thailand.
However!
Just like any other country, there are a few minor disadvantages when living in it. In Thailand, one of the biggest issues is its weather.
Thailand is usually depicted as a paradise and summer getaway, but these picture-perfect days consist of hot, humid, and rainy weather! Rather than the cold weather many retirees are used to, the country can reach temperatures of up to 100 degrees F or more during the summer.
Furthermore, Thailand has had some health issues you need to be aware of before you travel there. You must be updated with all your routine vaccinations, as well as some extra protection. That way, you won't have to worry about minor and serious illnesses as you adjust to the weather and culture.
Top Retirement Villages in Thailand
These are the three best retirement villages in Thailand you would want to retire in:
1. Care Resort Chiang Mai
Care Resort Chiang Mai is a luxury retirement facility, providing both close care or independent living with care services. Not only do they offer high-quality healthcare, but beautiful facilities and activities to stimulate your mind and have fun!
The resort offers massive gardens with over a thousand trees, a vast lake, as well as physical activities to keep your bones healthy and strong. They also have excursions for sightseeing, shopping, religious activities, and to deepen your understanding of the locals and Thai culture.
2. Mandara Serviced Residences
Mandara Serviced Residence offers high-quality equipment, made for all locals and travelers. It's one of the optimum areas for retirement because of its many facilities offered, such as:
• 24-hour pharmacy and doctor
• Beauty salon
• Swimming pools with Jacuzzi
• Spa and sauna
• Two delicious restaurants and a tea room
• Laundry
• Fitness and entertainment services
There are also personalized assistance programs to match a retiree's lifestyle, with staff able to care for you well. Furthermore, it's only ten kilometers away from Pattaya, so you have access to the beach!
3. Koh Samui Retirement Village
Koh Samui Retirement Village is the first premium retirement living resort located in Koh Samui, Thailand.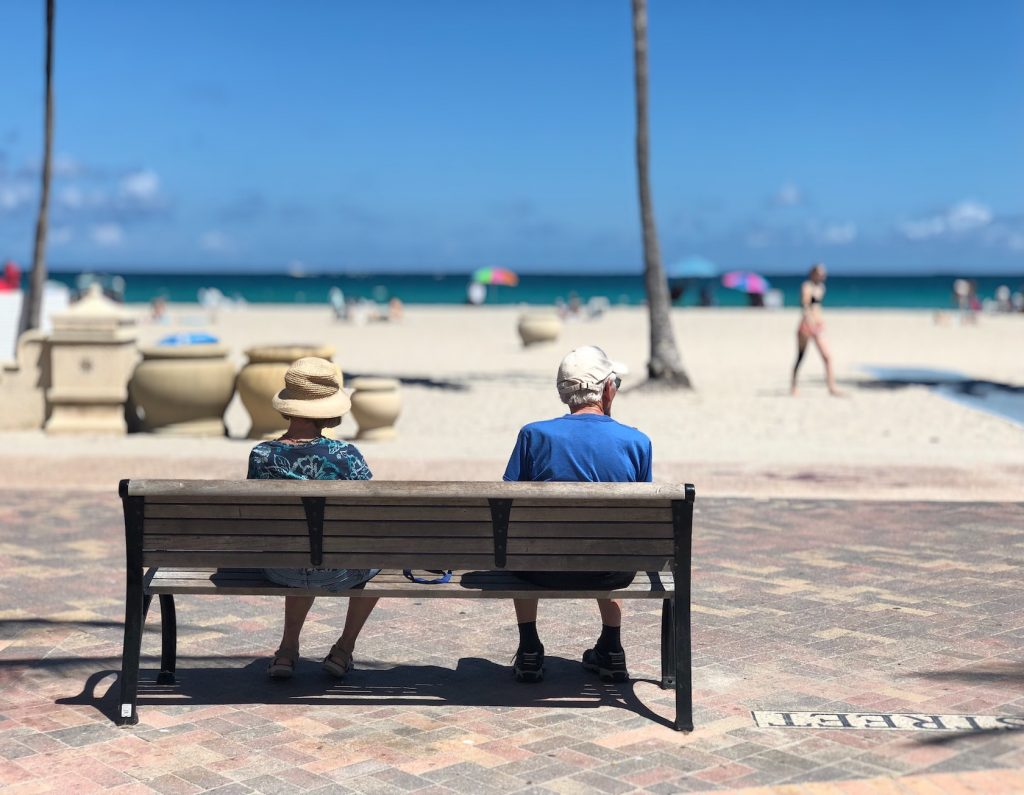 t's in a tropical lush forest that gives retirees the ultimate new living experience, from vast beach line to relaxing gardens. Think of it like you're living in a hotel within one of Mother Nature's best atmospheres.
You have a warm community 24/7 services, pools, a theater, and the luxurious villas, all in a secure area! They also offer medical services, as well as residential and nursing care if needed.
All these villages can easily be visited by your family and loved ones. Not only is it permitted, but they all have awesome facilities and spacious areas that will make it a vacation for all of you!
How to Arrange Your Retirement in Thailand
Before you head on to Thailand expecting to retire, there are a few steps and requirements you'll need to fulfill.
For starters, there is a retirement visa. You will need to meet these basic requirements:
• Be at least 50 years old
• Have proof that you can support yourself and your family (if there is)
• Have a monthly income of at least $2,000, and/or have a savings account of $25,000 in a Thai bank account with proof
You will also need the filled application form, your passport (with at least 18 months of validity remaining), recent passport-sized photos, and proof of retirement.
Once you've been granted a retirement visa by the Thai Embassy, you can check out any of the aforementioned retirement villages and see which area suits you.
Take note that the retirement visa is valid for only one year and you will need to report to the Immigration Bureau every 90 days for verification of your current address.
In recent years we are seeing that many digital nomads in Thailand are actually people who decided to retire in Thailand.
Wrapping It Up
Thailand is a beautiful country that brims with natural beauty and a mix of anything a retiree would want a need. Sure, there may be a few minor disadvantages, but the benefits outweigh them!
Before you do make your choice, head to the country to get a feel of how it's like. Imagine yourself living in Thailand and if you feel like, "this is it," then take appropriate action in your retirement.
Wishing you the best of luck!