We know that retirees and traveling are a great combination! After all, you're already receiving your pension, you've got no more work duties to worry about, and you're free to explore with a more mature and open perspective.
It's why many people, particularly those from Western countries, choose to move away from their areas and discover the rest of the world. One continent many choose to settle down permanently is in Asia, with a ton of beautiful countries to visit!
"Asia is an amazing continent with vast histories, different cultures, and with new experiences waiting for you!"
However, where are the best retirement villages in Asia and what should you know when taking the steps to retire in a new country? Read on to learn more about retiring in Asia!
Why Retire In Asia?
Why is Asia such a popular area to retire in? Here are some of the excellent reasons that make Asia suitable for foreign senior travelers:
Most Diverse Cultures
One of the amazing things about living in a whole new country is that you have so much to explore. Not only can you find beautiful beaches and walk around numerous fields, but visit local attractions, too!
You'll get to learn more about the vast histories of all these countries and visit various temples, historical attractions, museums, and events. It's a whole new perspective and teaches you so many things you can cherish throughout your retirement.
Lower Costs of Living
Did you know that Asian countries like the Philippines, India, Vietnam, Cambodia, and Thailand have a cost of living of up to 50% cheaper than the United States, or even more?
"You get to save a ton of money and still live comfortably as you explore beautiful countries!"
It's what influences foreign senior travelers to retire in other countries, as they can live comfortably with their pension.
For instance, you can live in countries like India and Vietnam for around $1,000 comfortably, or in the Philippines with $2,000!
Delicious Cuisines
Are you a certified foodie? You'll excite your tongue and tastebuds as you visit various Asian countries with such colorful histories, cultures, and dishes! Each country and its regions have different twists to their infamous food, so your tastebuds will never get bored.
From Pad Thai in Thailand to sisig in the Philippines, you'll never run out of dishes to try out and enjoy.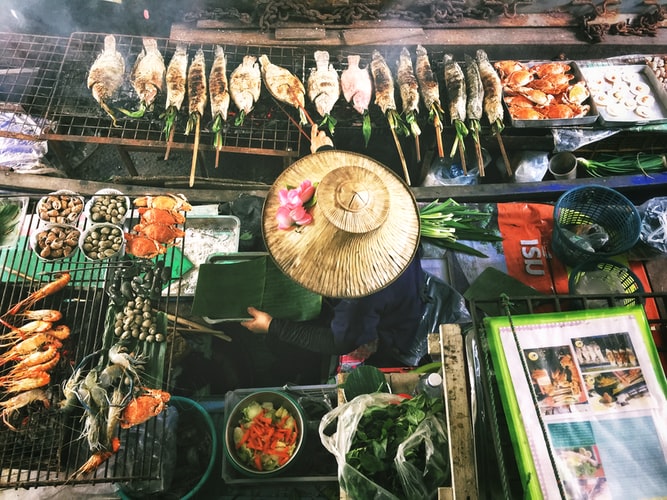 A Mix of Urban and Rural
When you think of Asia, you probably think that you get more of a provincial and laidback life… Well, that's true!
But you don't miss out on the hustle and bustle you were used to back at home. Many Asian countries have modern cities and rural provinces, so you get the best of both worlds!
Get to have the best nightlife and visit luxury shopping malls, or stay by the beaches or climb mountains, all just a drive away from one another. That way, you have a new adventure outside town and still go home to relaxation and familiarity with the city.
Make New Friends Easily
Many Asian countries are home to the most hospitable locals who are willing to take you around their areas. Not only do you find locals, but most Asian countries are also popular with fellow retirees, so you can meet many of them in your community.
"Scared of feeling alone in a whole new country? Locals will welcome you with open arms!"
You won't feel alone in a whole new country with a lot of foreign senior travelers like you looking to explore and retire in the same countries as you want to!
Good Healthcare Systems and Needs
Healthcare may not be as fabulous as those in Western countries, but they provide decent ones. Some countries like Thailand and Vietnam over world-class private facilities at more affordable rates, whether you pay upfront or invest in private insurances.
Asian countries like Cambodia and the Philippines also cater to foreign senior travelers' needs, beyond healthcare. Their governments offer retirement visas and benefits to encourage more travelers to visit their countries, from duty-free imports and exemptions from taxes!
But Watch Out!
While there are a lot of great advantages to retiring in Asia, you have to be aware of some minor issues you may come across.
Most countries in Asia such as the Philippines and India are developing countries. Because of this, their healthcare systems aren't up to par with those in the United States or Europe. It's best to purchase private insurance and make sure that the province or city you stay in has access to private hospitals and necessary medication.
Furthermore, while the costs of living are fairly lower, there are safety and health concerns to watch out for. It's vital to prepare ahead, taking necessary vaccinations, and packing your meditation, as well as staying travel-savvy as you roam around different areas.
And of course, there's still the need to adjust to culture and language. It can be quite a culture shock heading to an area with different traditions, manners, traffic, and the weather! You will need to learn the basics of a new language and research ahead to make friends with locals and have an easier time exploring.
The Best Retirement Villages in Asia
There are so many countries in Asia foreign senior travelers would love to visit, so it gets confusing where to head to! I compiled a list of the five best retirement villages and areas in different countries around Asia:
1. Care Resort in Chiang Mai, Thailand
Care Resort is the ultimate retirement facility, suitable for those who want the luxury service and resort feel. The resort offers close care or independent living facilities with access to healthcare and necessary services, depending on what you prefer.
You'll be surrounded by greens, from gardens and forest trees, as well as a beautiful lake. The staff doesn't only focus on your health, but they also plan excursions to learn more about Thailand.
2. Chateau Royal Sports & Country Club in Batangas, Philippines
This is a beautiful area that caters to local and foreign tourists, with over 140 rooms to use as accommodation. You can choose between condo units, villas, or log cabins for the sense of peace and relaxation by nature!
3. Vung Tau in Vietnam
Vung Tau is actually a city in Vietnam, home to the first established seaside resort. Many retired foreign senior travelers flock to the area for its organized transportation, clean parks, and abundance of apartments you can live in at lower prices.
You are only a few minutes away from the beach and have access to country clubs for a game of golf! That's definitely the ultimate dream of many retirees, especially if you want to spend your days by the shore.
4. Phnom Penh in Cambodia
This isn't a retirement home, but the capital city of Cambodia! It's perfect for those who love city life, as you're surrounded by luxury shopping centers, sky rise buildings, and still have a sense of culture and tradition.
You're near many historical attractions and local markets, as well as access to important areas such as hospitals and malls.
5. Aamoksh Retirement Homes in India
This retirement home redefines the norms of senior living. You'll be far from the city and surrounded by mountains and fields, still receiving the proper healthcare and services you deserve.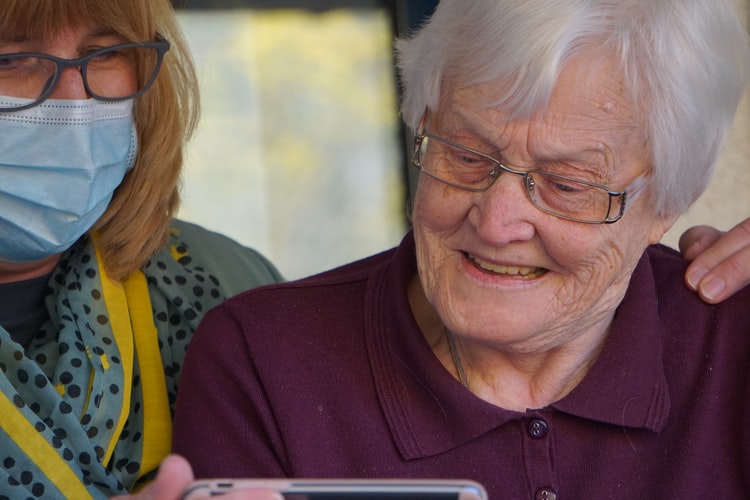 Not only that, but you're able to go around the community and take on new adventures, whether it's to trek a mountain or scuba diving!
How to Retire in Asia?
Do you feel like you'll enjoy Asia? Then you'll need to go through the process of staying there for the long-term.
It's more than just packing and booking a flight, as you will require a visa to travel when staying permanently.
"Applying for a retirement visa is a smooth process, but some countries may not have that option. Don't worry, there are other alternatives!"
As mentioned above, many governments such as those in the Philippines and Cambodia welcome foreign expats and retirees, offering retirement visas. You will require to submit your proof of retirement and pension, as well as have enough funds in the bank to sustain yourself and your family (if bringing them to the country).
Unfortunately, other countries are still a bit limited with their visa policies. They only permit tourist visas valid for up to 6 months, or longer if you have a spouse or parent whose nationality is in that country.
You can go through our website to see what countries offer retirement visas and those that only offer tourist visas valid for a few months. This is an important factor to consider when choosing a country to retire in!
Wrapping It Up
If you're planning to retire in Asia, you need to start doing further research to ensure that you will have a fantastic time there! That's why it's crucial to learn about the best areas to retire when in Asia, as well as how the retirement process goes.
Once you've weighed the pros and cons of each country and retirement village, visit the area as a tourist for a few weeks and immerse in their culture and way of life. Think it's the one for you after retirement? Then head on and take the appropriate steps to get a visa and property to enjoy the next stage of your life!