Vacations are great to explore cultures and go beyond your comfort zone. It's also an excellent opportunity for you to relax and unwind from the hustle and bustle of your typical city life.
If you want the mix of adventure and rejuvenation, then you'll want to head on to luxury resorts in India. With beach or jungle destinations, personal butlers organizing excursions, and grandiose amenities, you get the best of both worlds!
But why head on to India and what resorts should you consider checking into? Read on to find out!
What is Special About Luxury Resorts in India?
There are so many reasons why you must consider traveling to India and indulging yourself! There are many special perks when taking your vacation in a luxury resort in India, such as:
1. Get to Travel Around the Country
When you're in a luxury resort, you encouraged to head on out to explore the wonders of India! Many resorts offer excursions and are strategically located by the beach, deserts, or mountains. So you can just walk out and be surrounded by the beautiful and vast outdoors.
"You don't only get to stay in the luxury resort, but you also roam around the wonders of India!"
Luxury resorts go beyond and will provide services to take you out for a day tour of India's beauty. You get to explore their culture while being pampered once you arrive back to your temporary home.
2. Afford Luxury Without Breaking Bank
One of the main reasons why many foreigners travel to India is because of its lower cost of living. It's not an expensive country for foreign travelers, and while their luxury resorts do cost more, they aren't as expensive as the ones back in Western countries! You can expect accommodation to cost as low as $100 a night in an India luxury resort, which already gives you spectacular beachfront views and spa treatments.
"It's affordable and you can still get world-class treatment, like personal chauffeurs to and from the airport."
That way, you can have the taste of luxury while being in another country WITHOUT breaking the bank.
3. Amazing Food and Culture
Indian food is actually one of the freshest and most colorful, a treat for those who love organic and vegetarian cuisine. Luxury resorts in India will serve authentic Indian dishes using only the finest ingredients catered to your tastebuds and preference.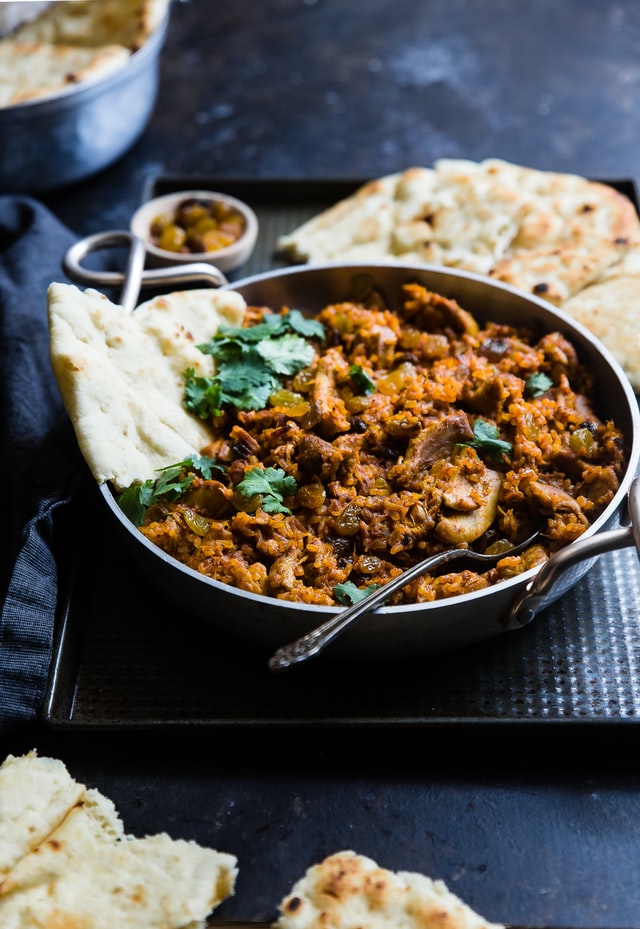 Besides this, you get to dip into their culture and meet a lot of hospitable locals and staff. They will ensure that you get the warm and fabulous welcome that will make you feel at home, knowing you're in good hands.
4. Quiet Places to Find Balance
India is the source of spiritual wealth, one of the countries that introduced Yoga and meditation. They are also the land of religions like Buddhism and Hinduism, which is perfect for those who want to learn about the teachings of the Dalai Lama.
"Find balance and spirituality as you find the perfect spot and practice yoga with trained practitioners."
So it's an obvious reason why many yogis and practitioners head on to India to explore more of what yoga and meditation have to offer. With yoga workshops and peaceful areas in luxury resorts, you can find a quiet spot to practice your breathing and find zen.
5. Suitable For Families
From the finances down to activities, India is a suitable country for families. In luxury resorts, your children can enjoy the kid-friendly amenities (like daycares or fun classes) they offer while you relax by the pool!
All this without having to spend a ton because of the lower costs.
Besides this, India will give your children a taste of something new, having them learn a lot instead of the typical Disneyland trips.
Luxury Resorts Activities in India
What can you expect to do when you're spending the ultimate vacation in India's luxury resorts? You'll receive a wide array of services and activities to do, such as:
1. Excursions For the Adventurous
As mentioned luxury resorts in India can offer a lot of services thanks to their personal butlers. So if you want to go out and explore the nearby attractions, they can organize an outing according to where you want to go!
"Wherever you want to go, your personal butler will see to it that you have the time of your life in India!"
You get to learn more about Indian culture, meet the locals, and even go on adventures, from water sports by the beach, hiking in mountains, down to taking a safari-themed trip by the desert!
2. Memorable Dinners For the Romantic
Are you traveling with the love of your life and ready to pop the big question? Luxury resorts can organize not only memorable excursions but the best night of you and your partner's lives!
They can set a romantic dinner wherever you want, whether you want it by their luxury restaurant or on their beachfront with delicious food and a gorgeous atmosphere to bring the love out.
Besides romantic dinners, they can also set other activities for you to do together, which is why many couples choose to check-in luxury resorts for their anniversaries and honeymoons.
3. Water Sports For the Families
Luxury resorts are usually by the beach or near one, so you're able to have some fun under the sun! Personal butlers and staff won't only see that you're able to have fun by your villa pool, but they also organize water activities and sports you can try out.
Whether you want to go kayaking, scuba diving, or even go private island hopping on their special speedboats, they can set it for you and the family!
4. Relaxation For All
Who wouldn't want to enjoy some R&R in a luxury resort, surrounded by staff to serve whatever you want and need?
But it isn't only the staff and relaxing ambiance that will set you free, but the spa treatments and many quiet areas perfect for yoga and meditation! If you're trying to find yourself and explore the spiritual side of things as you travel, luxury resorts can help set. That up for you with yoga and meditation classes and private coaching.
5. The Best Surroundings Unique to India
While India is quite a busy country, you can still experience peace and quiet in any of their luxury resorts. They are set in secluded regions and private areas where you can feel at ease.
Not only that, but you're surrounded by nature, whether it's white sandy beaches or the amazing mountains and lush greens! You only get an environment and atmosphere like this in India, making it worth the trip.
Three Cool Luxury Resorts In India
No matter what you want to do and where you want to go when in India, these luxury resorts will deliver:
1. Taj Lake Palace
The Taj Lake Palace is set in Lake Pichola, known as one of the most romantic hotels worldwide! This palace floats above the water, with all their rooms surrounded by majestic Aravalli mountains.
But it isn't just the architecture and overall beauty of the resort you'll love. It's the whole history of the Taj hotel, which is over 250 years old! You feel the sense of history in every room, and receive impeccable services unique to India.
The entire stay is one of the most memorable, starting off with a wonderful boat ride heading to the royal island, where you will be welcomed with rose petals and a refreshing drink.
From there on, you can lounge and enjoy in the 18th-century building, dine in their fantastic restaurants, or book treatments on their infamous spa boat.
2. SUJAN The Serai
If you want a one-of-a-kind experience, then consider SUJAN The Serai, which is a 100-acre desert land where you're surrounded by dunes and starry skies. It's perfect for dining and campfires!
The resort features a tenges reception area, a spa, and even a restaurant serving only the best Indian cuisine. Furthermore, your tented suite has its own outdoor pool, private spa, and a personal butler to tend to your needs. Sip some champagne and watch the sunset from the dunes until the stars shine and you can have a romantic, private campfire with your loved ones.
3. The Leela Kempinski in Kovalam
This is India's first cliff-top beach resort in Kovalam, which is a small beach town near the Arabian Sea! Besides this, it's also the largest beachside resort, a private beach where you have miles and miles of white and clear waters all to yourself.
Sounds grand, right? You can expect nothing less from the infamous "The Leela" chain of luxury resorts and hotels. They have 5-star deluxe rooms that offer breathtaking panoramic views of the shoreline with private sundecks!
If you're up for relaxation, they have an authentic Ayurveda Wellness Spa that focuses on traditional Ayurveda treatments and therapies. For those who want to unwind by the beach and receive celebrity spa treatment and service, you'll love The Leela.
Wrapping It Up
Whether you want a family vacation or romantic getaway, luxury resorts in India will deliver only world-class service with pristine views and amenities. You can never go wrong with a five-star luxury resort with amazing staff, strategic locations, and a complete set of services!
If you feel like India is THE destination for your next vacation, then plan ahead and get the break you deserve.